Ever wanted a sparkling white smile? Have a wedding, reunion or special day coming up or just want to treat yourself? Dental whitening can dramatically enhance your smile!
Below are the comparisons of the 3 most current ways to whiten your smile.
White strips: these require 2 weeks or more of consistent wear and can cost 30-80$
Custom trays: Can cost over 200$ and also take over 2 weeks of daily usage to obtain results
Both of this procedures have a tendency to cause sensitivity as the gel can ' weep' from either the strip or tray.
Strips are like a 'bandaid' and partially touch the gum area. This causes irritation and sometimes a burning sensation too.
Unfamiliarity usage of trays can also cause gel weeping… because when you place the loaded tray on the teeth there is potential for the excess gel to overflow. Not only is this messy, it also comes into contact with the gums causing irritation.
Zoom whitening or a similar procedure at the dentist: This can possibly be invasive – A gingival barrier application is required due to the intensity of the light. This procedure can run upwards of 300$.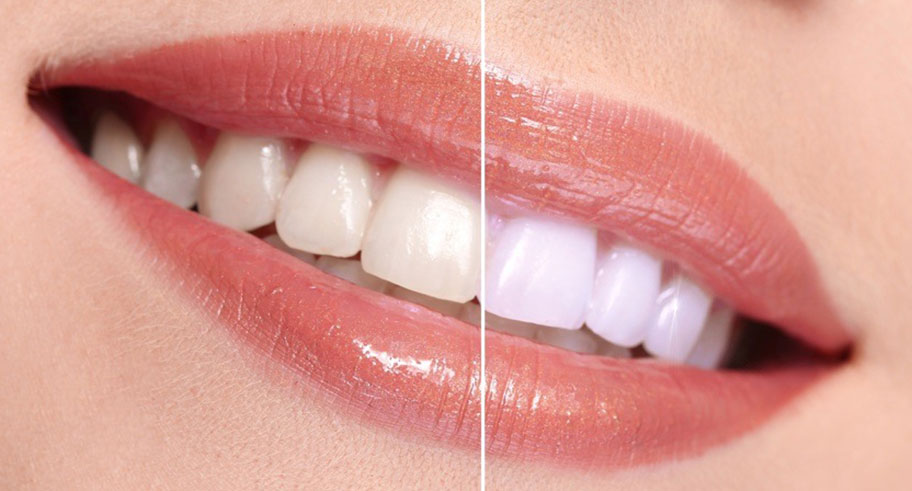 At In a Wink we offer a procedure similar to Zoom.
However the light used is less invasive and the potential for the 'zaps and zings' that some report with the Zoom procedure is eliminated. This blue light is gentle yet extremely effective.
The whole appointment from start to finish will take 1 hour with 45 minutes under the blue light.
It is SAFE, EFFECTIVE and GUARANTEED to lighten your current smile.
Note there are certain teeth that aren't good candidates for this procedure. Crowns or caps or bonding on their front teeth cannot do this as it won't lighten.
Tetracycline stains or high levels of fluorosis are also not candidates for this. Major recession along the gum line, decay or those requiring heavy removal of tartar should contact us for alternative suggestions as the situation varies.
Please contact us with any concerns or questions as each person is different and although you may have some of the conditions mentioned above there are certain exceptions and we would be happy to discuss your situation.
Platinum whitening package $175.00
Silver Whitening Package $150.00